The 2023 Subaru Love Promise Community Commitment Award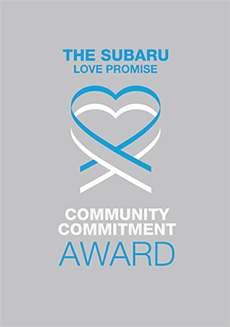 We've been nationally recognized for our dedication to our community and the Subaru Love Promise.
We're honored to receive the 2023 Subaru Love Promise Community Commitment Award. This award nationally recognizes Subaru retailers who are making the world a better place while demonstrating an outstanding commitment to supporting passions and causes in local communities. These efforts are focused in important areas such as the environment, community, health, education, and pets.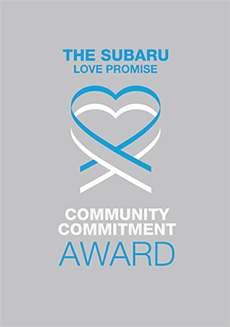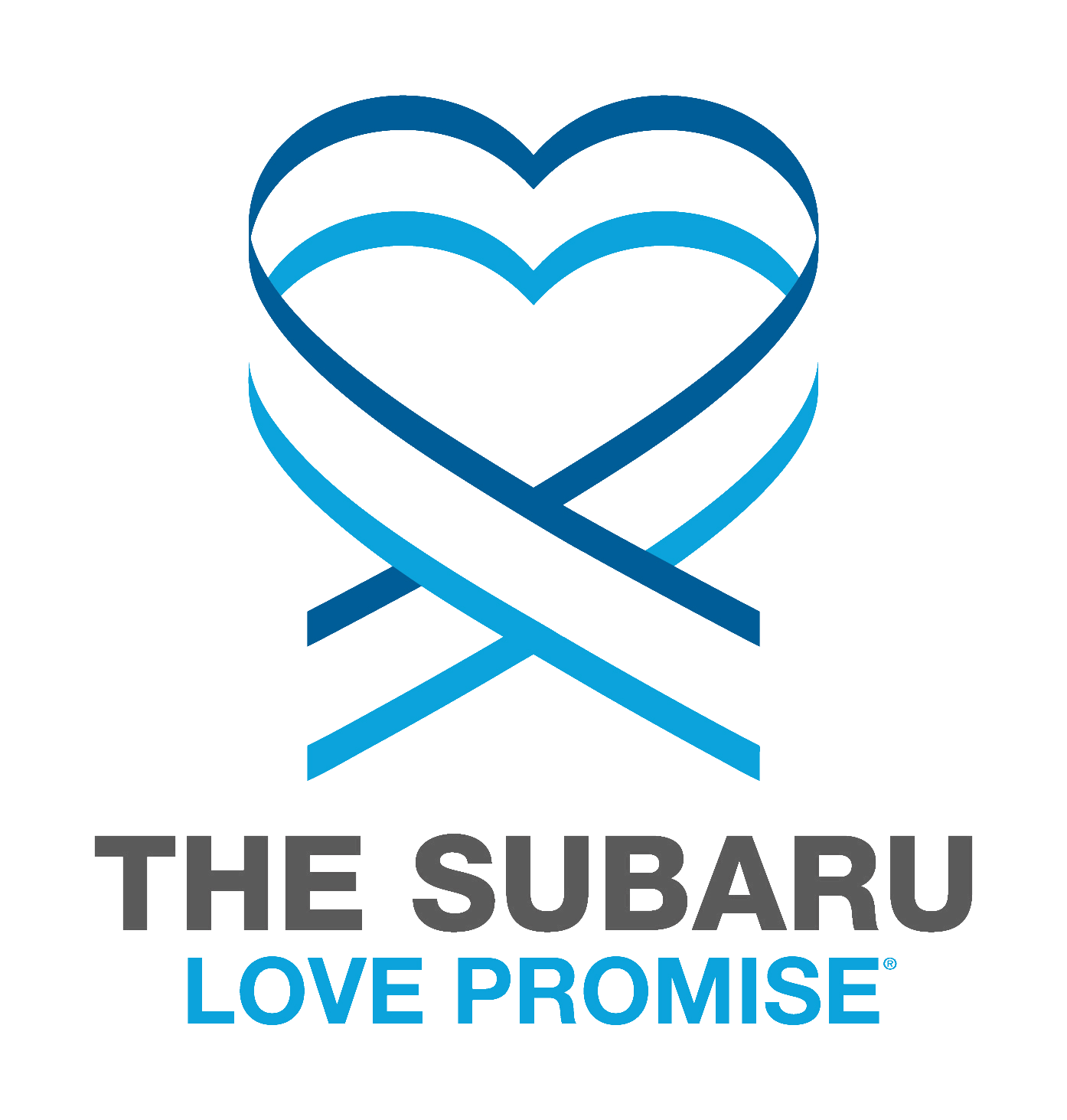 What is the Subaru Love Promise?
Subaru and our retailers believe in making the world a better place and the Subaru Love Promise is our vision of respecting all people. This is our commitment to show love and respect to our customers and to work to make a positive impact in the world.
How is Subaru of Olathe dedicated locally to the Love Promise?
Love Promise Commitment
Humane Society of Greater Kansas City
Sante Fe Trail Middle School, Rolling Ridge Elementary
Boys and Girls Club Olathe
American Cancer Society Inc.
Love Promise Stories from Subaru of Olathe
Subaru and Subaru of Olathe believe in making a positive impact on the communities in which we live and work. We uphold that belief through our Love Promise Community Commitment. Every month, we select inspiring stories from customers and partners from around our area who strive to support our collective commitment and feature them here
The Amazing Team at Subaru of Olathe - Amy V
My name is Amy Varghese, and I am a children's book Author of three books. When I walked into Subaru of Olathe, I was immediately welcomed with kindness. Mr. Kevin Kight and his team were kind, welcoming, helpful and professional. This generous team decided to donate 222 books to both students and teachers at a local school, Ridgeview Elementary in Olathe, KS, without hesitation. These books include stories of being kind, loving oneself, loving others, being helpful and giving to others sacrificially. I can personally attest that Mr. Kight and his team are an incredible reflection of these values at Subaru of Olathe. Thank you, Mr. Kight and your team for impacting our community with your generous donation. Your donation will positively impact teachers, students and our community!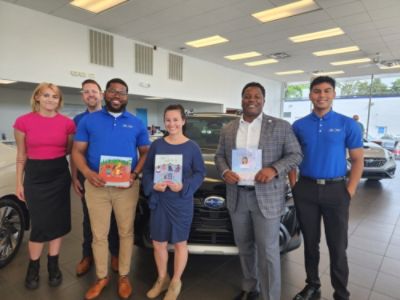 ---
Subaru Delivers 1,000 Pairs of Socks to Mission Southside... Plus Adds a Little Cherry on Top - Nick W
Mission Southside is a Christian non-profit organization that serves in the southern Johnson County area. Their mission is to put God's love into action by extending help through hope in Christ. This idea of help and hope is put into action through many different ways. One of those ways is by giving away clothes and sharing food to those that need it the most. During Subaru's "Love to Serve" month, Mission Southside became yet another organization to benefit from the generosity Subaru has shown to so many others in the community. This time, Subaru donated over 1,000 pairs of socks to Mission Southside to support their Christmas Store program, a program in which 360 families are able to receive gifts for their children, as well as receive a pair of socks for each family member in the immediate family. Now, thanks to Subaru, a whole community of people will be able to wear these donated socks and alleviate an extra cost to the families that otherwise might not be able to afford extra clothing. On top of that amazing gift, Subaru employees also stayed at Mission Southside for two hours to volunteer around the warehouse. While one group helped take inventory and organize boxes in our donation area, another group worked in one of our food-sharing areas to divide different food items into various containers to make it easier for our teams to deliver specific food to neighbors in need. Subaru was a huge help to Mission Southside and our community, and we are so grateful for their support! What a BLESSING they are to us!!!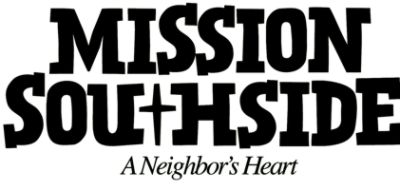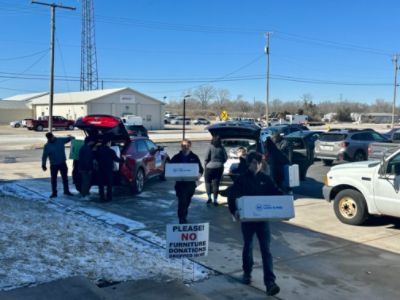 ---
Excellent Experience - Genese H
This experience was one for the books. Everyone in their respective positions was terrific. I wish I remembered everyone's name. It was a smooth process from beginning to end. Asking questions, completing the online application, signing the paperwork, and delivering the vehicle. Nothing was done in person, however, but by the time the process was over, I felt very confident in my decision. Communication was above and beyond to ensure I understood everything that was going on. The drivers even called to let me know their whereabouts. Hands down, I will choose the Olathe location again!!! Thank you for this beautiful experience!!!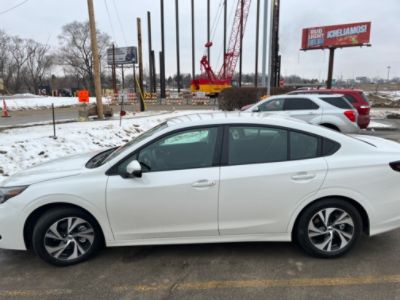 ---
Trustx2 - Cynthia D
My dad had passed in June 2020. My trust had notified me that he wanted me to have a new car. I found my 2021 Forester Sport at Olathe Subaru. After financial approval. I was able to drive Suzzy home. My trust officer was being very difficult. I had asked if I needed to bring the car back until it was all cleared up. They said, no ma'am. With weeks of communication between Olathe Subaru, myself and my trust we finally got clarification. I go into the dealership for finalizing. The manager came up to me. Stood in silence in front of me for a second. Gave his condolences. Apologized for the hassle on my trust's part. He said, no one should ever go through what I did. He stated he had never heard or seen the difficulties my trust was putting me through in his nearly 20 years experience. Two things came from this. I had learned to trust others after losing a human's first trust, family. The other never dealing with a trust before. That I needed to find another place to put my finances. One that will look out for my best interests. I did that. Olathe Subaru gave me confidence, strength, courage and a smile in a weak, vulnerable moment. Olathe Subaru shares the love for their community and Subaru family above and beyond expectations.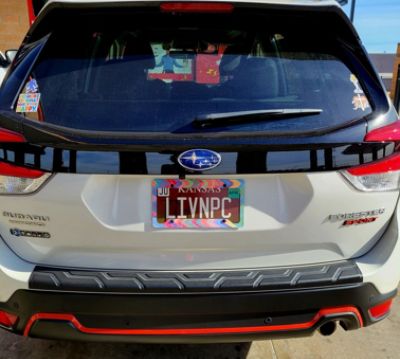 ---
Subaru Supports the Skilled Trades - Nick P
The team at Subaru of Olathe & Baxter Auto Group recently donated a 2017 Subaru Outback to Advanced Technical Center on Gardner Edgerton's High School campus. This vehicle will be used to train hundred's of students on the emerging trends in the automotive world and the new technology found in modern vehicles. Joe Hartigan, Michael Pegel and Andre Brooks showcased the different features and options on the Outback. It was very evident how excited the students are to be working on a modern car with features and options not seen on our other shop vehicles. We look forward to working with Subaru of Olathe in the future to have their technicians talk to students about the emerging trends in industry and what it looks like to become a successful technician.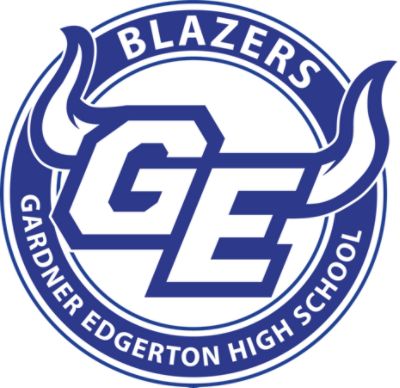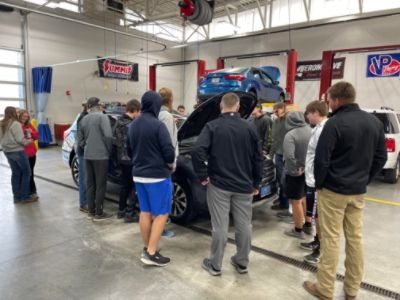 ---
Subaru Loves Learning 2022 - Erin S
At Rolling Ridge Elementary School, Subaru of Olathe surprised teachers and students with a check for $12,500 at a recent assembly. The money will be divided among the classroom teachers, resulting in $500 for each classroom to spend at specific school supply vendors to purchase supplies, items and subscriptions for their class. Rolling Ridge Elementary principal Danielle Haldeman is very grateful for their partnership. "This ultimately all ends up benefiting our students," Haldeman said. "The funds will alleviate some of the funds teachers use to purchase their supplies and students will in turn benefit from the supplement that they otherwise wouldn't have access to for their learning. I cannot thank our family at Subaru of Olathe enough. When one calls to offer help, an army of 6-8 people show up." Subaru of Olathe has partnered with Rolling Ridge Elementary School in the past few years on backpacks and bicycles for students in need, donated funds for fun assemblies, showered the teachers with appreciation gifts and provided food for a family night at the culmination of the Summer Connections Academy – among other things. "Engaging in our local community is extremely important to us at Subaru of Olathe, and the relationship we have built with Rolling Ridge is very special," Subaru of Olathe general manager Kevin Kight said. "They have created an empowering environment for their students and teachers, and we are thankful to be able to engage with them. We are very proud to partner with Olathe Public Schools and look forward to seeing our connection grow in the future." Cheers filled the gymnasium at Rolling Ridge Elementary. Students were excited to hear their teachers were receiving a gift and teachers were overwhelmed with joy thinking about their next purchase to benefit their students.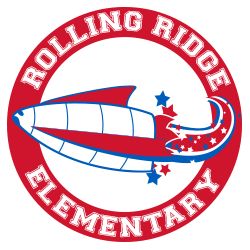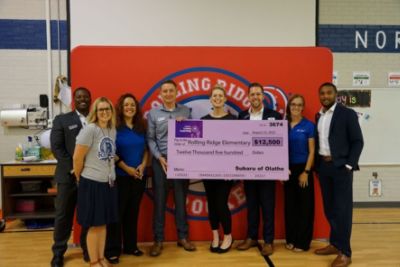 ---
Supporting Future Auto Technicians - Erin S
This morning, Olathe Advanced Technical Center students were surprised with a visit from Subaru of Olathe, where they announced their donation of a 2022 Subaru Impreza to the Auto Tech and Auto Collison programs. "We have really enjoyed working with the students and staff at OATC," said Kevin Kight, General Manager. "After meeting their leadership team and having students spend time at our dealership, we felt that the OATC is the perfect partner for us to support. Our hope is that this vehicle donation will assist OATC students in accomplishing their goals of becoming technicians," he added. The donated 2022 Impreza will replaced a 10-year-old vehicle that OATC currently uses for instruction and training. This gift will allow students to learn more about the electronic systems in newer cars and how to fix them, ensuring students are receiving relevant training. "We are thrilled for OATC to receive this donation," Superintendent Dr. Brent Yeager said. "Local community partnerships like this provide real-world opportunities, which helps prepare our students for their future."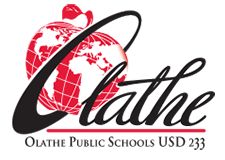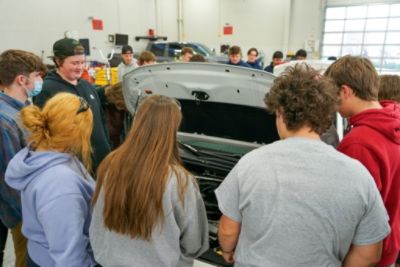 ---
A Forever Subaru Customer - Brittney H
Subaru of Olathe has earned a forever customer with me! With this being my first NEW car experience/purchase, Subaru of Olathe has definitely set a high bar for any dealership there after. I had initially came to Subaru of Olathe with my heart set on a 2022 Forester. Upon my first visit the staff was friendly and welcoming, I was greeted as I walked in the door but the hospitality didn't stop there. After being paired with my Sales Manager Derrion Brooks, I was asked if I wanted water, coffee, and/or snacks as we embarked upon my car shopping journey. After two visits to the dealership I came back ready to build my Forester, only to find out that the manufacturing had been halted and at the moment there wasn't any estimated delivery dates. I appreciated so much that Derrion was honest and transparent with me because I still could've been waiting until this day. After doing more research, test drives, and recommendations from Derrion I ended up falling in love with the 2022 Subaru Outback! We ordered my car and everything was smooth sailing. About two and a half weeks after I ordered my car, I received a call from Derrion letting me know that a previous customer had backed out of the same car I had ordered but with a little more upgrades and it was available at the dealership if I wanted to come and test drive it before it would become available to everyone! I am extremely thankful he thought of me because I am truly in love with my 2022 Subaru Outback Wilderness! Not only is the vehicle better suited for the climate that I live in but, it has all the updates that I initially wanted but would have had to wait a little longer to get! Derrion has been the most personable and easiest sales manager to work with. I gave him my budget from the beginning and he never tried to make me go outside of it! He laid out all my options and allowed me to make my own decisions without persuasion. The paperwork process was smooth, fast, efficient, and easy to understand. As a woman buying my first new car on my own he really made me feel like he had my best interest in mind and didn't try to take advantage of me. He even reached out to me a week later just to see how I was liking my new car and if I had any questions or concerns! I even got to take a picture with the General Manager and my new car! Subaru of Olathe definitely gives off the vibes of family rather than a car dealership!
---
Subaru Loves Service Dogs - Sherri B
The Heartland Volunteer Chapter of Canine Companions recently attended a fundraising event at the Subaru of Olathe dealership in our area, primarily because it was supporting an organization that helps individuals with intellectual disabilities by teaching them how to make dog treats, dog toys and dog bandanas, amongst other things.  We thought it would be a fun event to take a few of our future service dogs to.  Canine Companions is the largest service dog provider in the US, matching highly trained service dogs with children, adults and Veterans completely free of charge.  When we arrived at the dealership, we were warmly welcomed by Kevin Kight and his staff.  The event was a lot of fun and raised funds that would help individuals become more independent.  So, we decided to ask Kevin if he'd consider hosting an event for our organization as well and he readily agreed!  A few weeks later, we returned to the dealership to set up a booth and begin telling Subaru customers about the amazing mission of Canine Companions.  Service dogs give lifechanging independence to individuals with disabilities, and you can't put a price tag on that!  Although we didn't receive a lot of donations that day, Kevin gave us a very generous check to put towards DogFest, our largest fundraiser of the year.  We're also looking forward to being a part of the Grand Opening Celebration when they open their new showroom next year!  We are grateful to Subaru of Olathe and look forward to our ongoing partnership.  I've personally been a Subaru owner for several years and the culture of care that Subaru instills in their dealerships all around the country makes me feel good about the vehicle I chose to drive.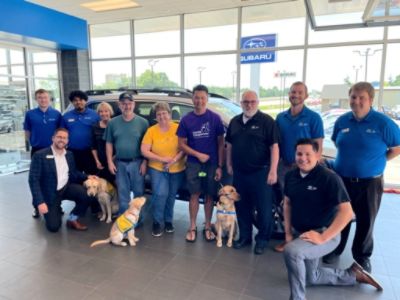 ---
A ride to treatment - Ashton W
When you're diagnosed with cancer, there are a million things that run through your head. One of the obstacles for many is getting to and from treatment. Cancer comes with many appointments and treatments - sometimes every day for weeks in a row. The American Cancer Society works to solve this problem through our volunteer Road to Recovery program where volunteers sign up to drive cancer patients to their treatments. We also solve this problem through grants to our local health systems so they can help fund rides to treatment. The money from Olathe Subaru's Share the Love event fuels these important programs so we are working together to make sure that cancer patients in our community do not have to miss a treatment because they could not get a ride.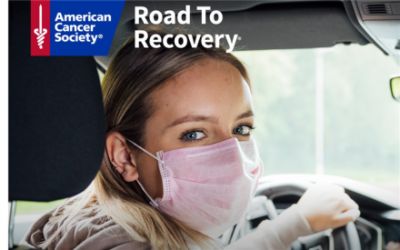 ---